Happy 1st Birthday Courtney Paige Bodeen
I just turned 1 on September 26. We had the party
at my house. I had a fun time. I was held by everybody.
Mommy did it with a pooh/1st birthday theme. Everybody was there.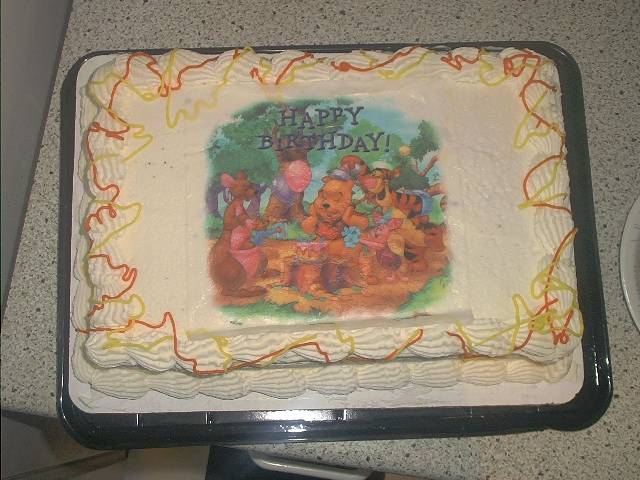 This was my cake! It was so yummy!! See below
for more pictures of my "cake" feast.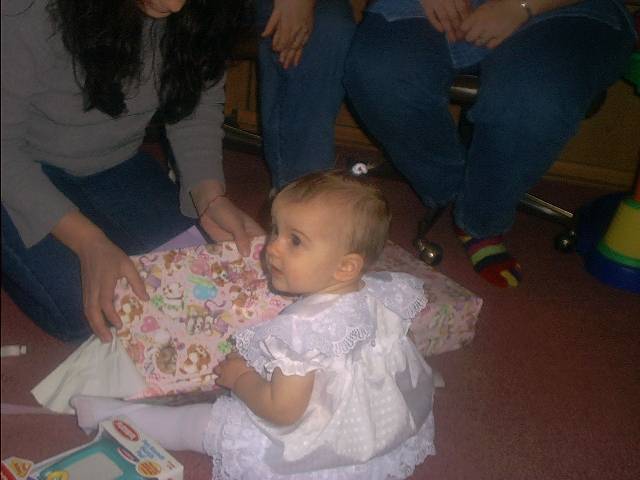 This is me in my pretty dress opening my presents.
I had a lot of fun. I loved to eat the wrapping paper.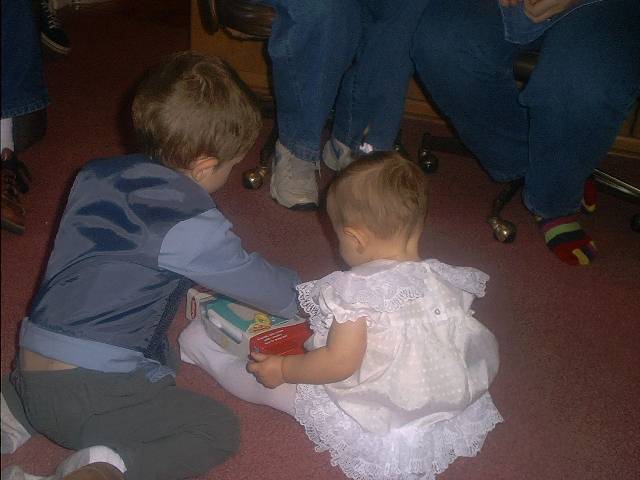 Brother decided he needed to help me since I was
not opening them faster enough for him.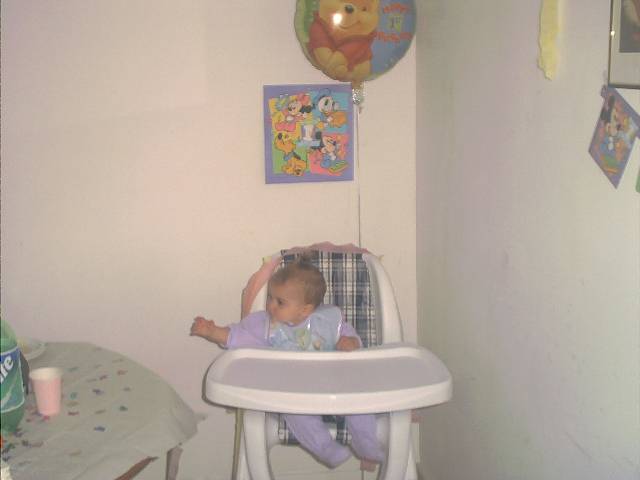 This is me in my highchair waiting for my cake!
Hurry up mom! Im so hungry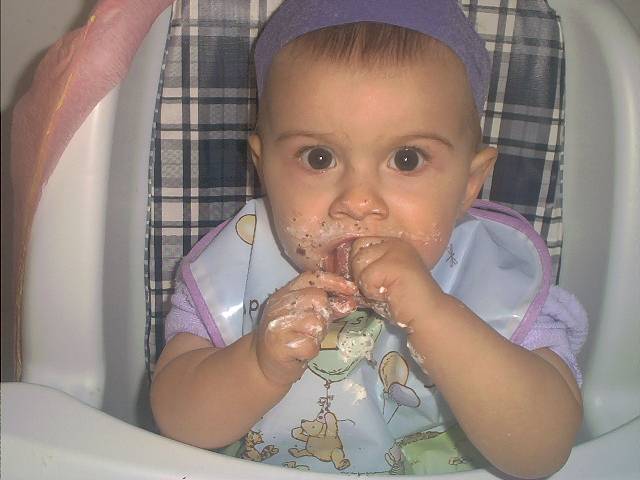 Mom Im trying to eat like a lady..... What's so funny?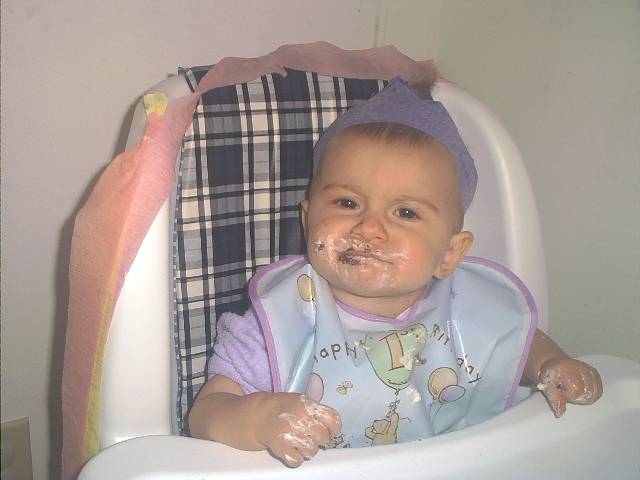 Yummy. That hit the spot. Got Milk?